Facial Trauma Treatment in Naperville, IL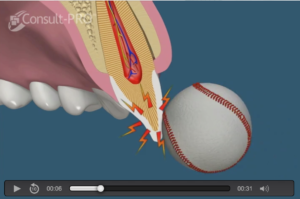 When facial injuries occur, it is important to choose a doctor who is well versed in acute treatment, emergency care, long-term reconstruction, and rehabilitation as needed. Various types of facial trauma can be treated by oral and maxillofacial surgeons who offer unique skills and training to manage a variety of injuries. Our team is here to assist with treatments for trauma resulting from sports injuries, car accidents, work-related injuries, accidental falls, interpersonal violence, and more.
Not only do injuries to the face result in physical trauma, but patients often experience high levels of emotional trauma as well. It is important that each patient receives a "hands-on" experience that is customized to maximize the long-term appearance and function. 
Drs. Blecha and Jandali offer personalized facial trauma surgical treatments by partnering with your general dentist and other medical providers. Together, the team can design the best care possible for the injuries. The doctors are staff at local hospitals and offer emergency room coverage for facial injuries, including:
Knocked-out teeth

Fractured facial bones (eye socket, nose, or cheek)

Fractured jaws (upper and lower)
Treatments for Soft Tissue, Bone, and Teeth
Treatment recommendations vary, depending on the severity of the injury, type of trauma, age of the patient, location of the injury, and long-term outlook for appearance and function. It is important to address all issues affected by the trauma, including soft tissue, bone, teeth, and other dental concerns:
Soft Tissue Injuries:

Lacerations on the face might need sutures to repair the wound. Care is taken to treat these injuries in a way that results in the best cosmetic appearance possible. Additionally, it is important to evaluate a treatment plan that accommodates facial nerves, salivary ducts, and salivary glands (as well as the corresponding outflow channels). 

Bone Injuries:

When facial bones are injured, these fractures are treated in a similar manner as fractures on any other part of the body. A cast can't be placed on the face, but other methods can be used to stabilize the bones. For example, fractures of the upper and lower jaw can be stabilized by wiring the jaw together. Other injuries might require the placement of plates and screws.

Teeth Injuries:

Isolated teeth injuries are the most common type of traumatic dental problem. A general dentist can assist with teeth that are knocked out or knocked loose. Oral surgeons should be involved in the treatment plan when the supporting bones are fractured or teeth need to be replanted after being knocked out or displaced. The sooner the tooth is placed back into the dental socket, the better chance it will survive. So it is important to see professional treatment as soon as possible to improve the long-term outcome. In the event that one or more teeth cannot be saved, then tooth restoration services can be discussed with an oral surgeon.
The goal is to provide treatment in a way that minimally affects the patient's facial appearance. The surgeon will attempt to use the fewest incisions necessary and ensure the incisions are as small as possible. Strategic placement of the incisions can help to hide the appearance of the scar in the future.
Contact our experienced team any time to learn more about the various oral surgery services that are offered by Drs. Blecha and Jandali.